With over 2 million listings worldwide, covering 34,000 cities in 190 countries, it's fair to say that AirBnB is way out in front of its competition. There's even a selection of over 1,4000 castles listed on the site! So it's no wonder that AirBnB has become a household name over the past few years. Without a doubt, it is unique in its worldwide popularity and is the trend driver not only in its only market, but increasingly in the overall hospitality sector.  However as time passes with the preference of tourists and travellers evolving, there's bound to be a change and the popularity wanes over time.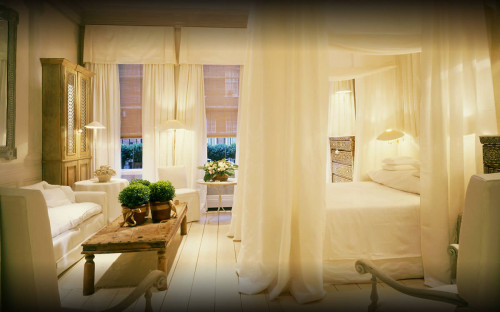 Current Issues faced by Airbnb
Recent developments found AirBnb shutting down hosts' listings across Europe who listed more than one property. The email to the hosts stated, "Airbnb guests want to enjoy staying in local homes," and claimed the listings being removed were "not delivering the kind of local hospitality experience guests are looking for." Aside from the dissatisfaction, Airbnb is facing massive attack from authorities worldwide due to not complying with the local housing laws and regulations. Thus, it is not surprising more dwellers are staying away.
Boutique Hotels as an Option
Boutique hotels in London have taken note of the change in taste and are embracing their role as a bridge between a staying in a home and a chain hotel. They are doing so by offering unique and social experiences with the convenience of hotel services. They provide communal social spaces and genuine hospitality that helps connect the guest to the hotel's neighborhood and the experiences it offers. Their goal is to maintain the convenience of services offered such as having extra keys for your room, availability of a gym, providing safety for you and your belongings, and having access no matter your physical ability.
Our top five picks for most intimate boutique hotels in London:
The Montague On The Garden – 15 Montague Street, London, WC1B 5BJ
The Zetter Townhouse Clerkenwell at 49-50 St John's Square, London EC1V 4JJ
The Rookery Hotel at 12 Peter's Lane | Cowcross Street, London EC1M 6DS
The Montcalm at the Brewery London City at 52 Chiswell Street, London EC1Y 4SA
Hazlitt's, 6 Frith Street, Soho, London, W1D 3JA
Our top pick for apartment style boutique hotel in London is Living Rooms with four neighborhood locations.
56 Welbeck Street, Marylebone, London W1G 9XH
8 Pembridge Gardens, Notting Hill, London W2 4DU
5 Maddox Street, Mayfair, London W1S 2QD
79A Randolph Avenue, Little Venice, London W9 1DW
Our number one pick for an upscale boutique hotel in London is Malmaison London.
18-21 Charterhouse Square, London EC1M 6AH
Located a 10 minute walk to the Museum of London and Smithfield Market
Malmaison London is a fresh redesign of a converted nurses' home in Central London
In-house Chez Mal restaurant is comfortable and social with one of the best menus in the Square Mile area
In-house Mal Lounge is a neighborhood meeting place for guests and locals alike
Final Thoughts
You can find a great deal of choices when looking for boutique hotels in London – places that fit your budget while giving you the quality service you are looking for. With the ongoing issues circling around Airbnb, it is not surprising more and more people are opting for boutique hotels.